100 Patterns Of Death (Early Access)
Play in full screen! :)
Click the button in the bottom-right corner to put the game in full screen!

Info from the dev!
In France, we endure a second wave of confinment. Therefore, this game is actually free. This is probable it will be a paid project again once it gets out of the Early Access state, and once we get out of the confinment. Don't worry, if you download the game right now, I won't make you pay later, even if I make the project as "Paid". I am actually thinking about making the original soundtrack as a DLC if you really want to support me. Anyways, I don't know how things works outside of my country, but please. Stay safe. Cheers!

Are you hardcore enough...
To challenge me?
Credits
Made by Frelon-K Games
Font in game : Square by Bou Fonts (available on dafont).
Music : Franck Poulhon
Game Design : Franck Poulhon
Game Art : Franck Poulhon
Development : Franck Poulhon

Wesh indie solo dev from Lyon RPZ madafaqa!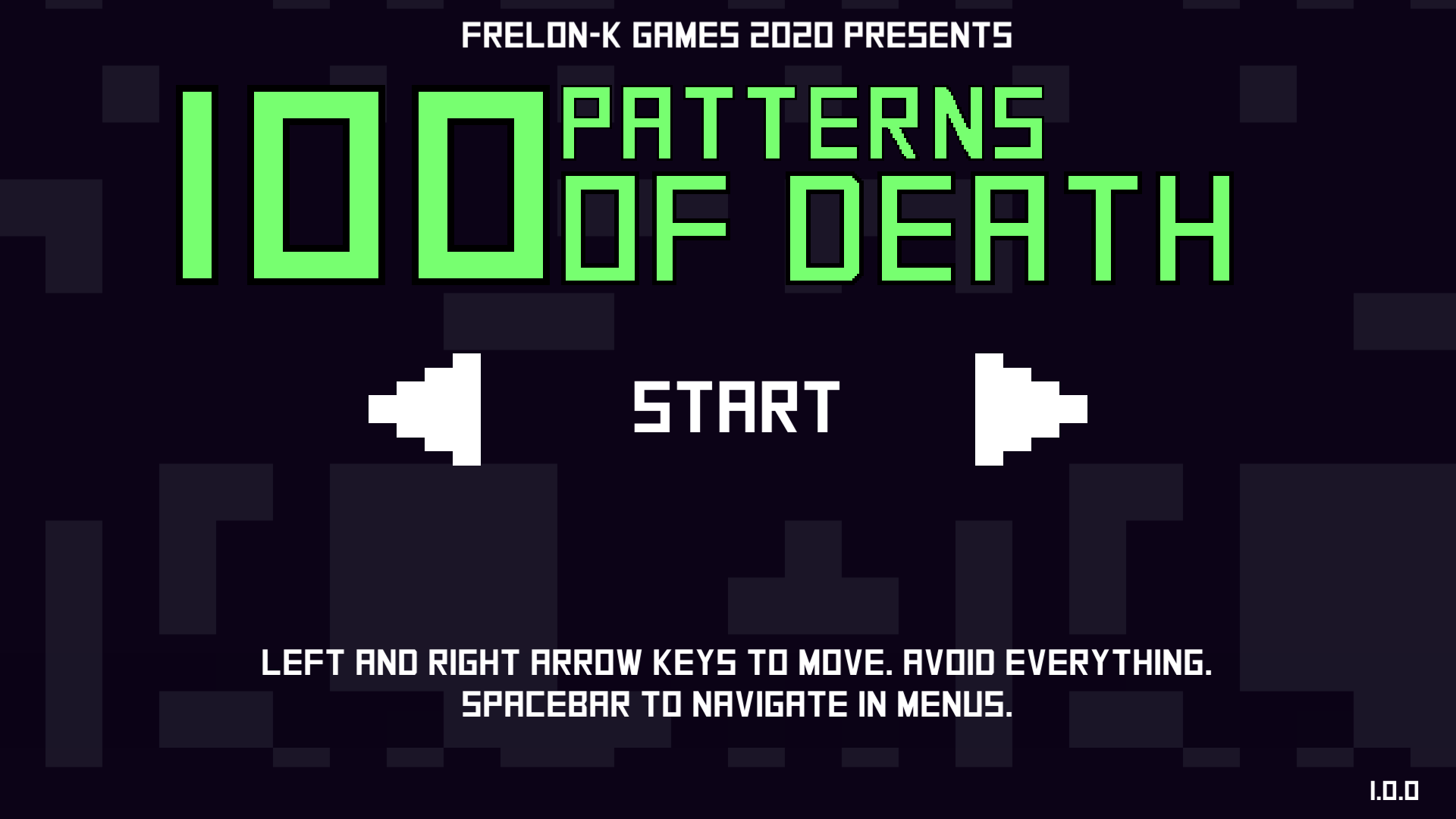 Install instructions
In order to launch the game, unzip the file whereever you want and launch the game by double clicking the executable file!
Download