Last Neko
Last Neko: I decided to work again on this project because I thought it was a good idea.
---
Hello, the crowd!
More than two monthes have passed since I made the Cat Boy / Girl Game jam. It kicked my ass. Back to these days, I had to rush everything. Right now, I decided to go back to this project. The current goals are to:
Lower the overall difficulty.
Revamp the design.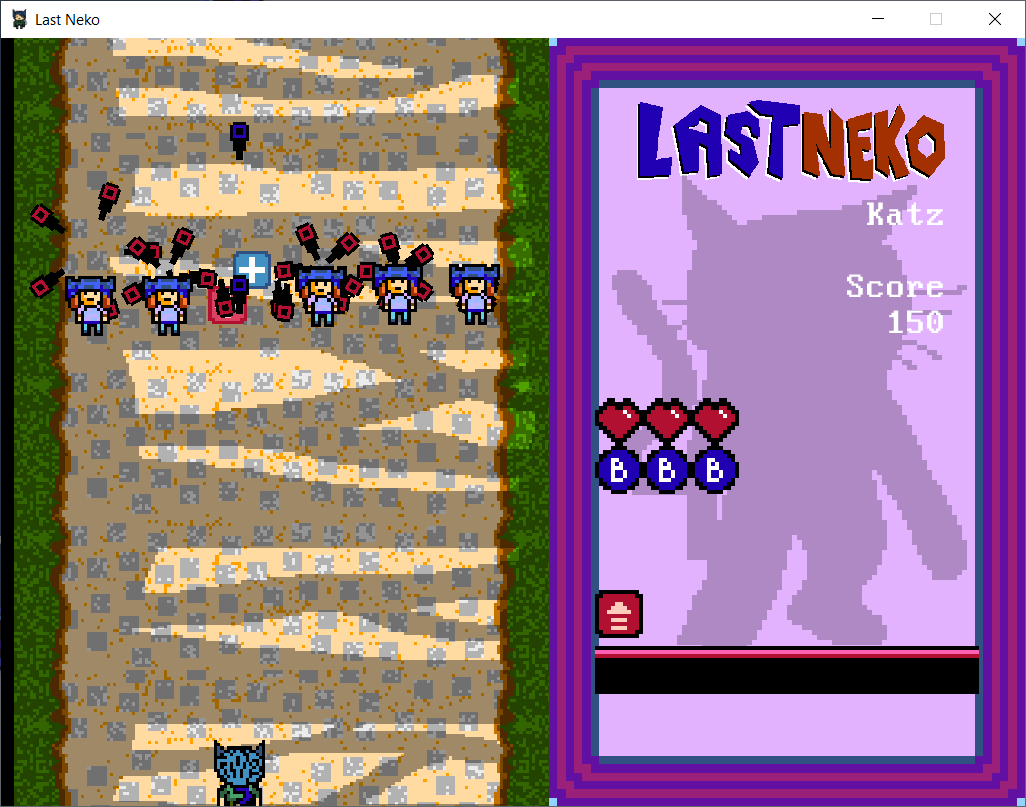 Actually, I altered the sprites of a kind of foe, I kinda like the new one. I am also remaking some SFX and I plan to revamp a whole lot of things, now I don't have a deadline.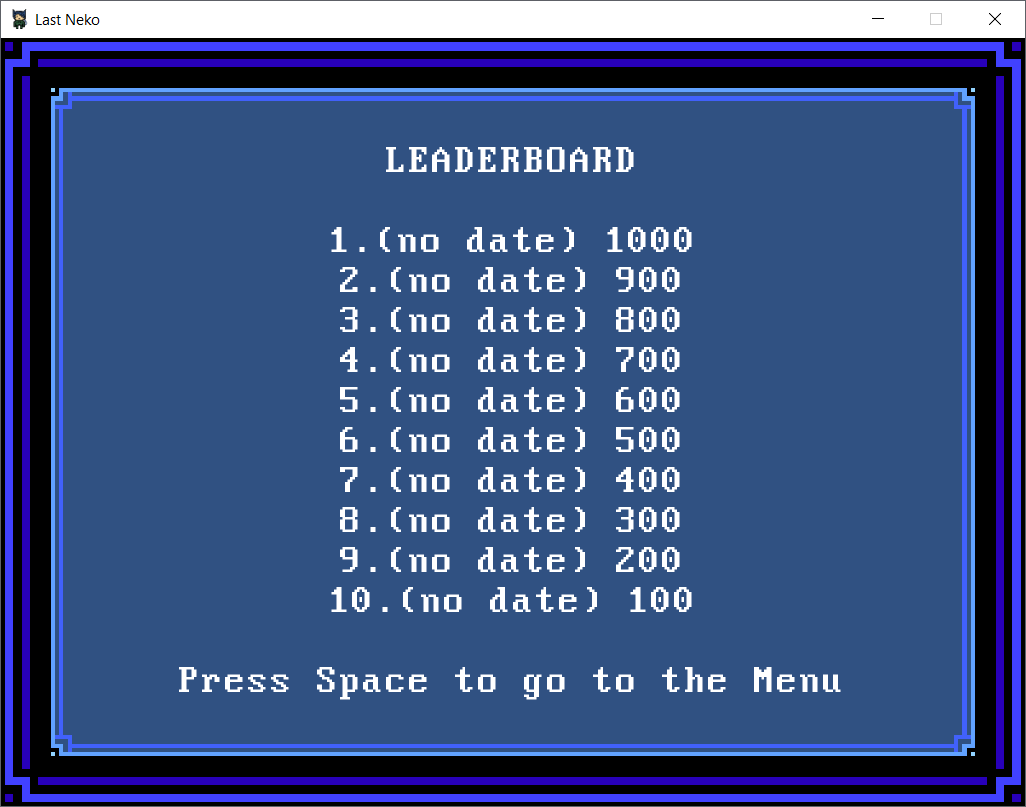 The previous leaderboard screen was totally ugly, so I decided to add a blue background.
I have nothing deeper to say, I just wanted you to know that Last Neko is not dead, and will come back for a future date better than before, for the 2.0 !
Cheers!