Last Neko
About Last Neko 2: devlogging the manga way is fun!
---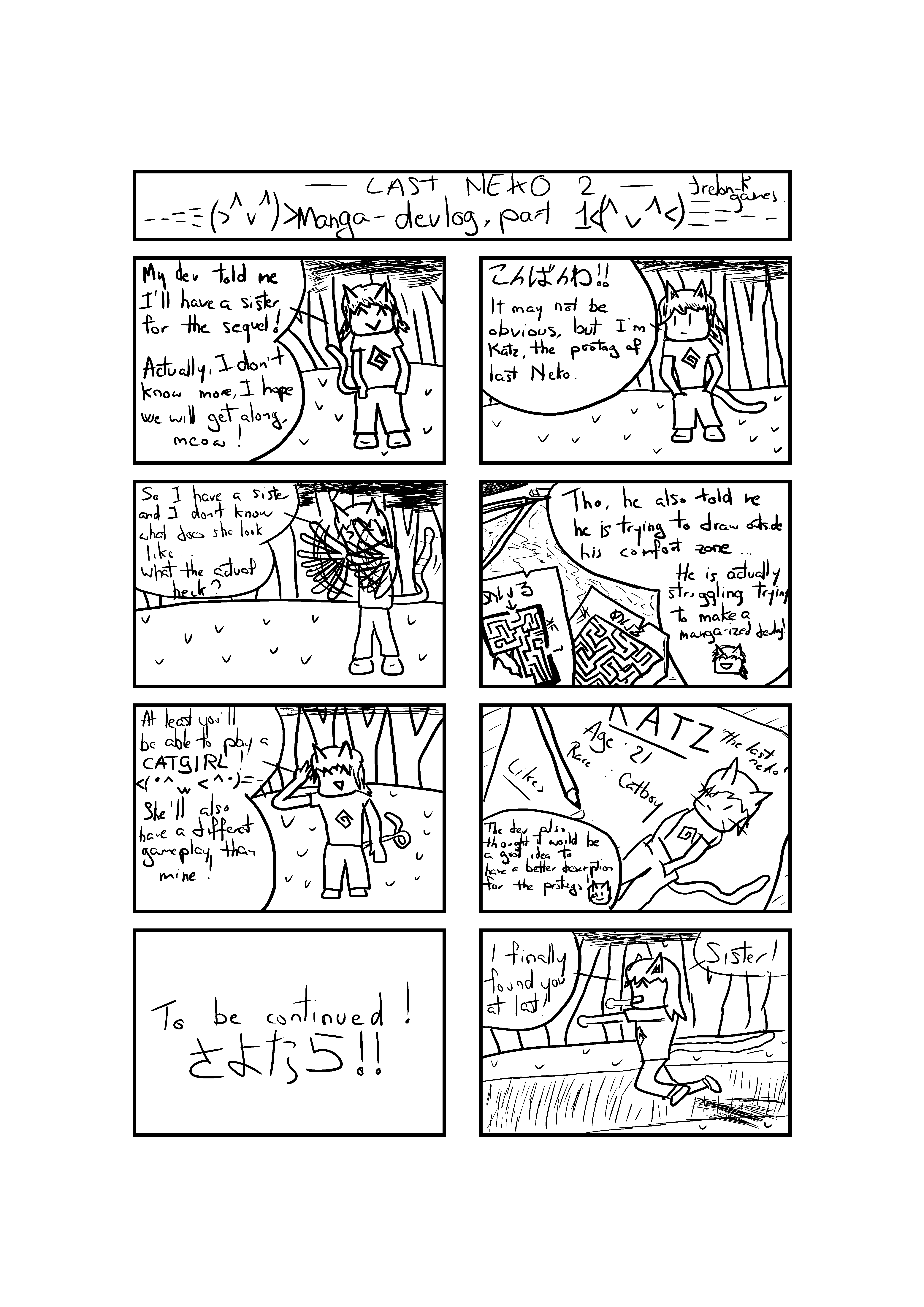 Are devlogs more interesting if one write them the manga way? XD
Okay, here are the first pictures about the sequel!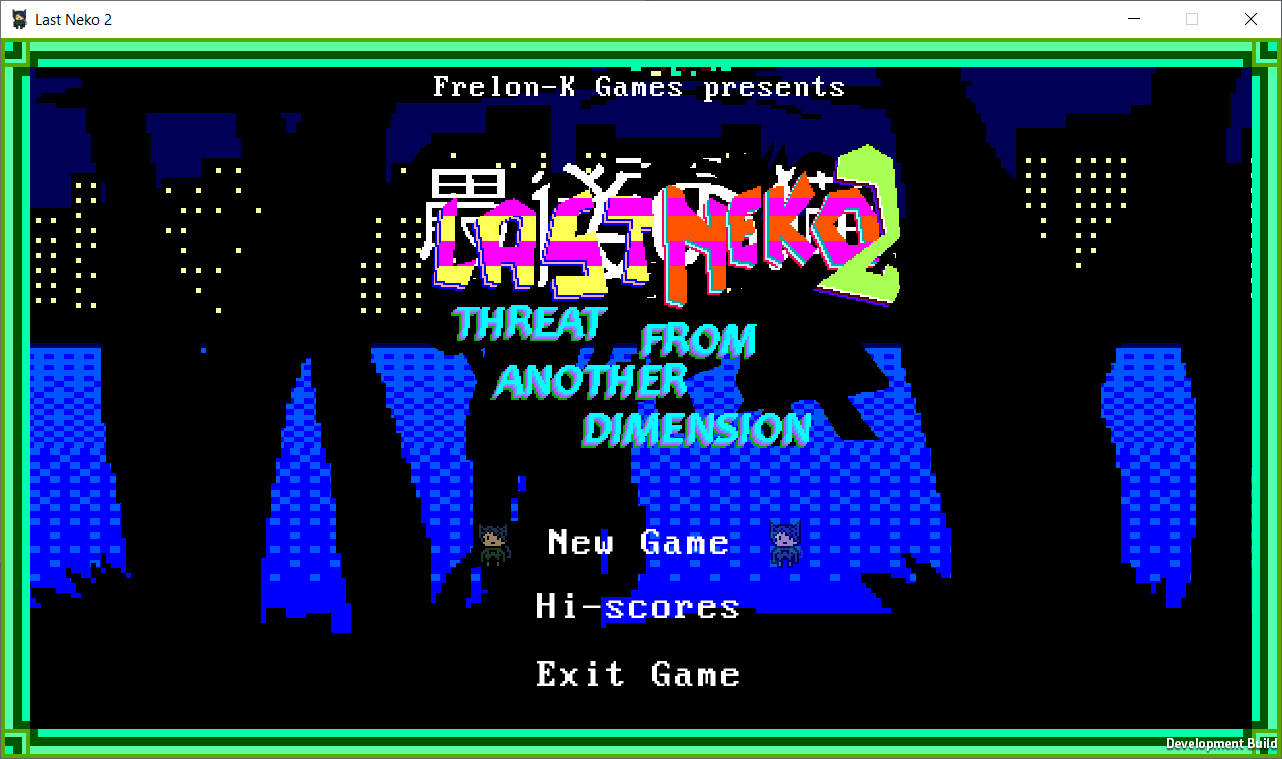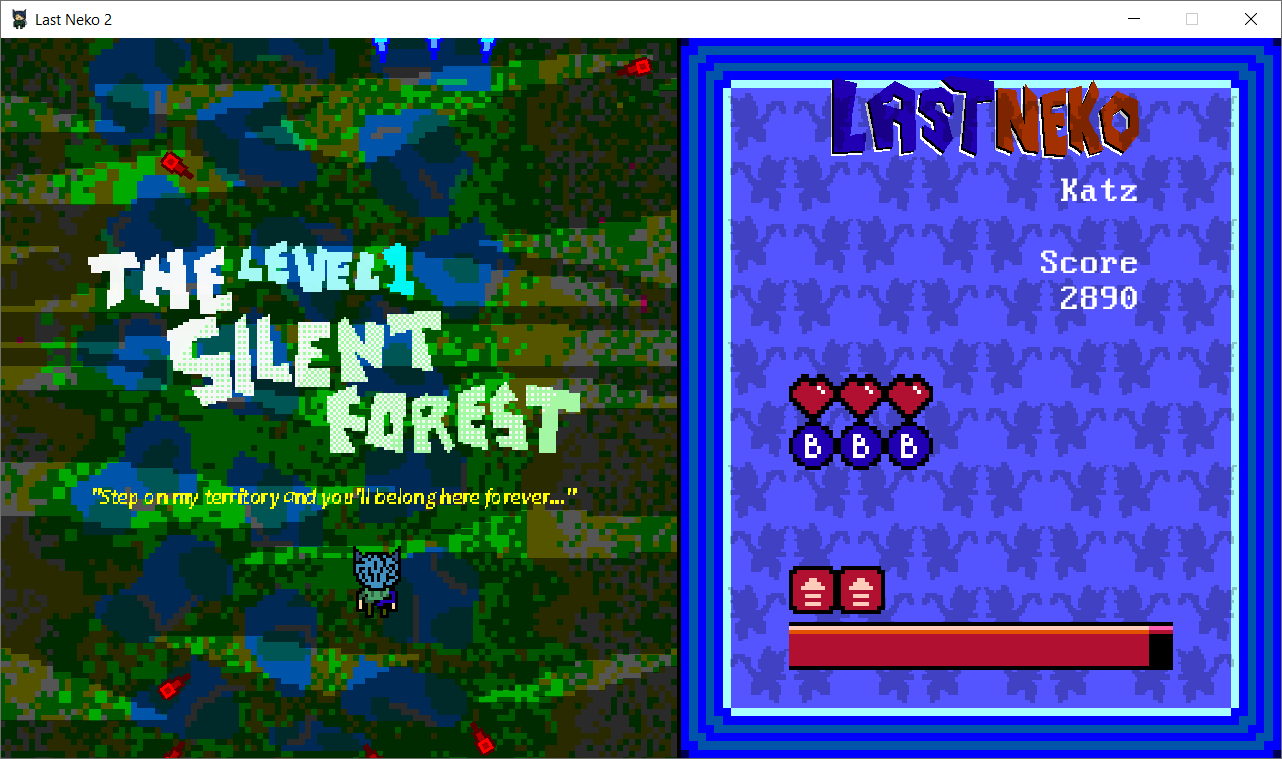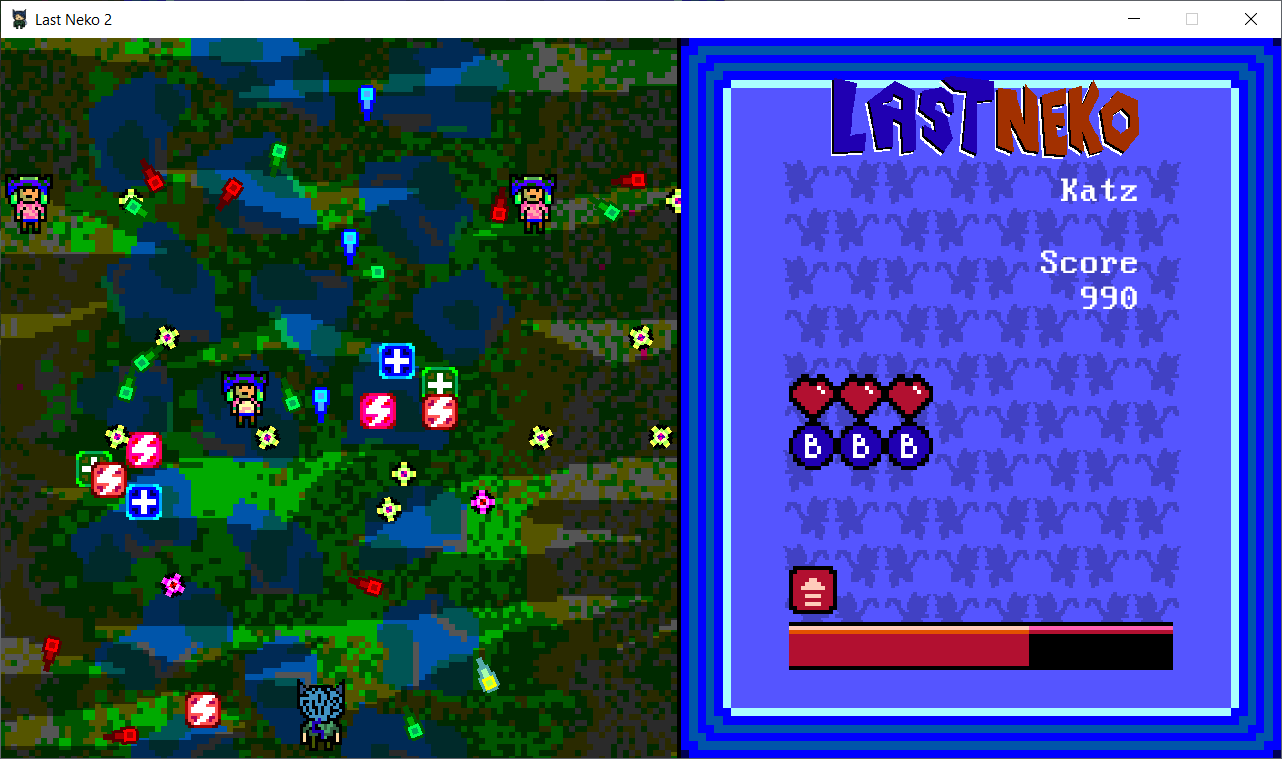 Complete devlog until the release !
+ Fixed the blur with level presentations.
+ Upgraded the fader between levels.
+ Made a new banner for the UI in game.
+ Slightly modified the GUI.
+ Made the title logo for the title screen!
+ Title screen : The neko now breathes (added a small script).
+ Visually upgraded bullets, now they rotate on themselves!
+ Made variants for sakura bullets (and the enemies who spit those).
+ Remade some SFX : player death, shoot a bullet (x5) and implemented them.
+ Implemented a mechanic for spawn the level name and description!
+ Started to remake the title screen (with brand new assets).
+ Cleaned up some part of the code for performance.
+ Started a new mechanic : implementing some variants for enemies.
+ Implemented some variants for some bullets.
+ New sprites for drops.
+ Added some variants for score drops and power drops.
+ Remade some bullets : bomb bullets, lasers.
+ New SFX when a laser spawns.
+ New sprites for an enemy.
+ Started to make a background for the hi-scores.
+ Remade the background for the UI.
+ Switched the resolution : 16/9, revamped the UI and the playground.
+ New background for level 1!
+ Switching color palette to the Master System one.
+ Made a new track : "La forêt du silence", for level 1.
+ Added a new type of enemy.
+ Added a new type of bullet.