And that ends the development of my first game!
---
Hello!
Franck Poulhon, alias Frelon-K Games, talking.
Long story short : I ended the development of my first game : Neko Ex Machina. It is released and live.

2018 was rude, 2018 was busy and productive and so will be 2019. Since I was a kid, I always wanted to work in the video game industry. In fact, my beloved mother worked for Sega, back in the 90s. I grew up, learnt a lot of things and stuff in a short amount of time. That includes almost everything useful to make a video game: programming, visual programming, music composition, pixel art, story writing, charactere design. And more important: I worked solo. Alone. I didn't buy anything. I crafted evrything all by myself.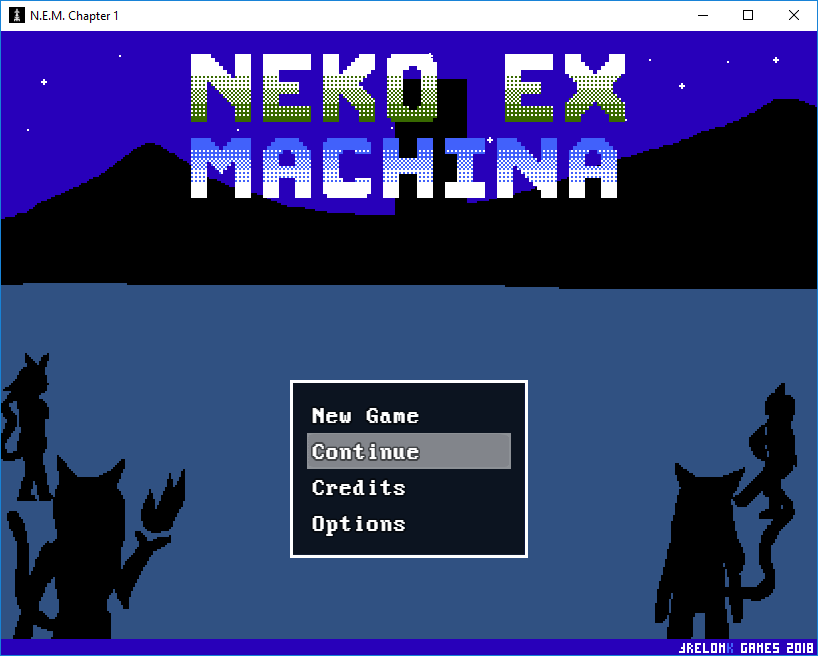 Neko Ex Machina title screen
Of course, this is my first game. This is not the first project of course, I started some prototypes before, knows as "Poisons" and "Antidimension". Poisons was a standard JRPG made with RPG Maker MV. I used the default RTP of RPG Maker MV, that mean nothing was customized. The goal of this project was mainly to learn stuff by practicing. Dear future indiedev, you want an advice? Don't think you'll end your first prototype, but never give up. Practice make the master. You will learn by yourself what to do, the mistakes to avoid, how to manage a project, how to work properly.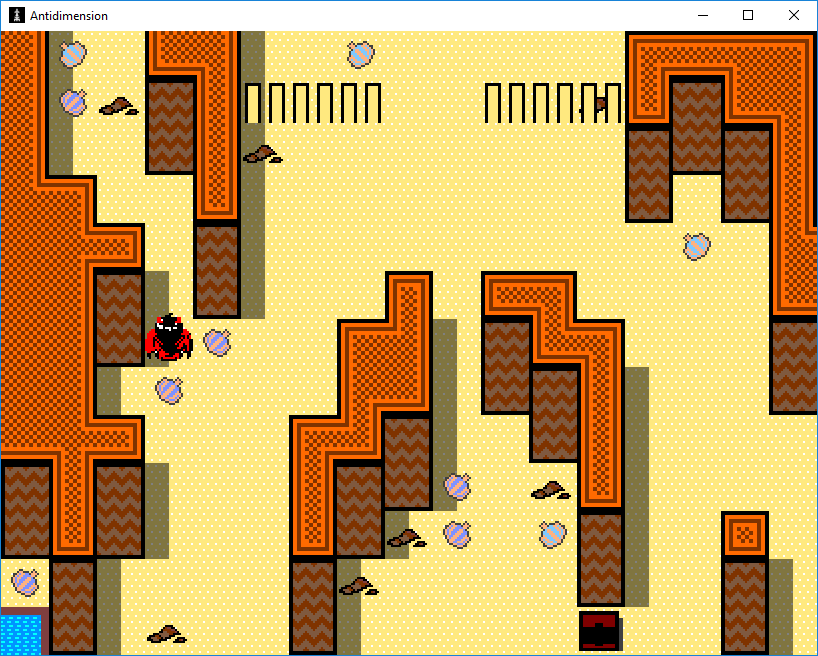 An old project
I learnt a lot of stuff, I did a lot of burn-outs. But after a lot of given up projects, a lot of rage and an ocean of coffee, I managed to do it. I made a game. Neko Ex Machina. This is mine. My game. My baby. I can say prodly : "I made a video game." I didn't steal it. I didn't buy it. I crafted it all by myself. With my own assets. My own rules.

So, of course, I know my game is not perfect. There are a lot of stuff that can be improved. The main goal of Neko Ex Machina was to show the world I am capable to craft something. After a failed youth and many negative criticism. After many years of school harassment and unemployment. I managed to do it, despite my Asperger Syndrome and the negative criticism.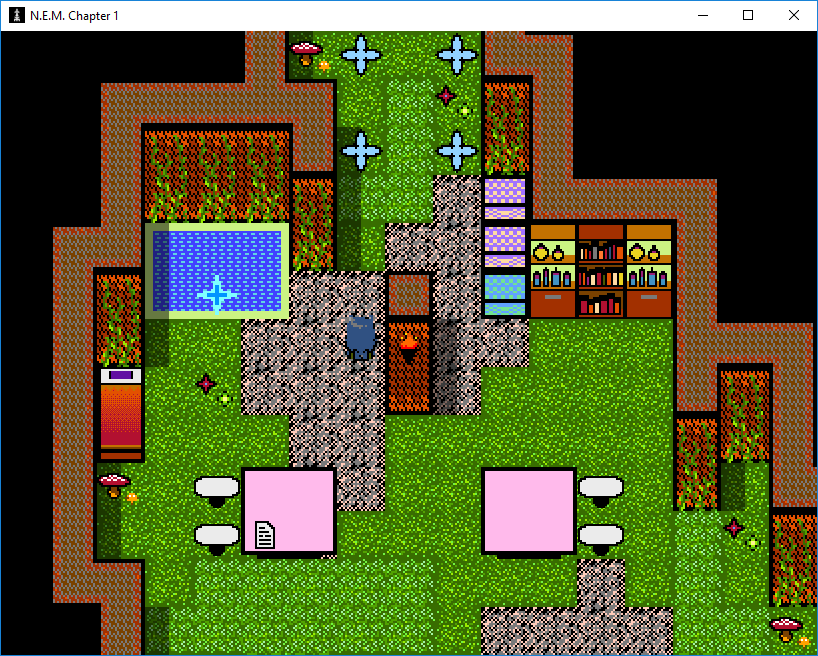 A picture from Neko Ex Machina 1
Now what?

I made a first game. But it is enough? Nope. Like every company, you have to perpetually question yourself. As said before, my first game is short (around 15 hours). And even if I worked like an ant on this project, I learnt many stuff in this game. I can now work on the sequel. A beautiful sequel, with a deeper story, a deeper gameplay, a better world, a better everything!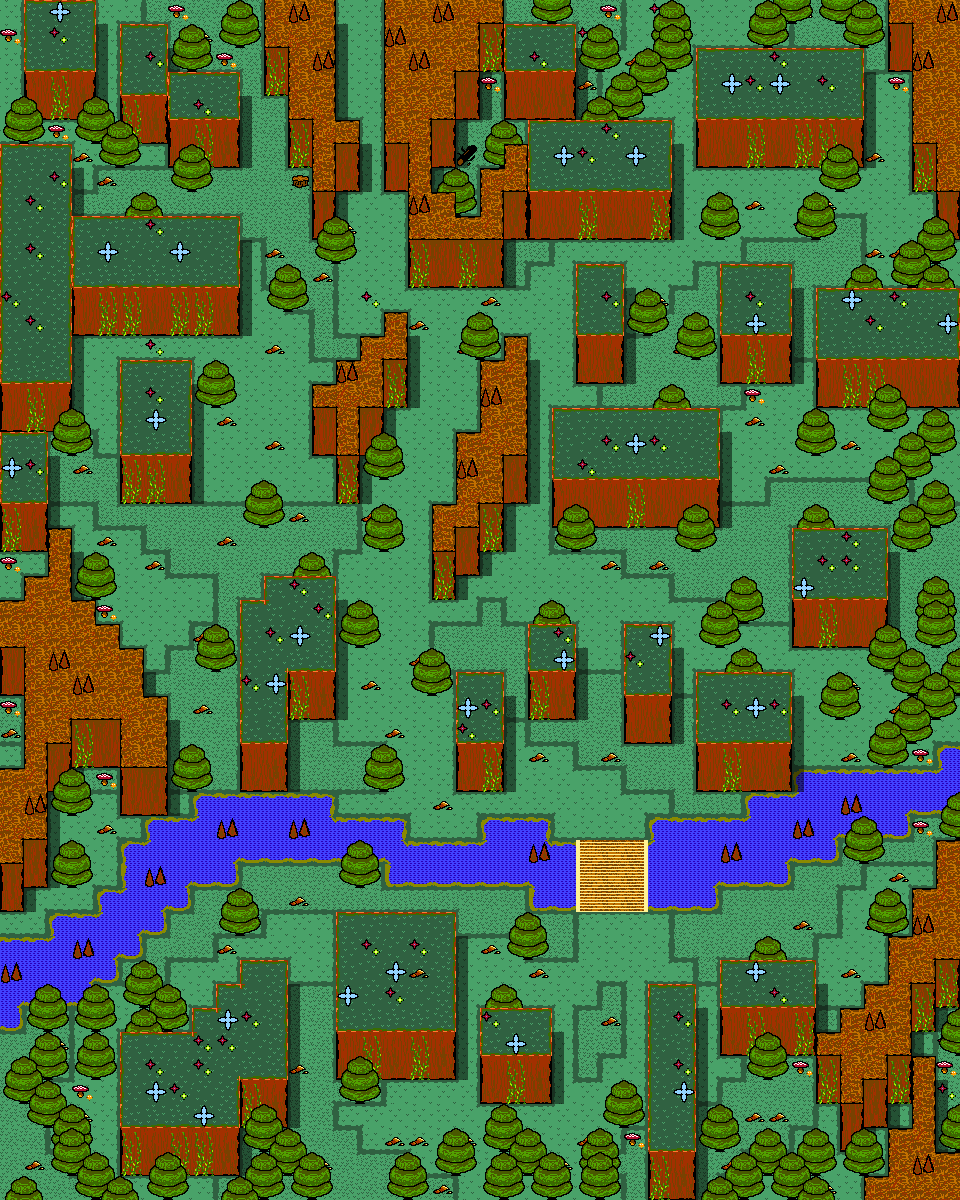 A map for Neko Ex Machina 2
I can make more beautiful assets. I can make better music. I can be more creative than before. I love being creative. Trust me, if you want to work on the video game industry, being an excellent programmer isn't enough. You have to be both technician and artistic. A full load of mountain of work is waiting for me. I realized a child dream. I made a video game. Now I look forward to become even better!
With love,
Franck

Files
NekoExMachinav1.1.5.zip
90 MB
Feb 28, 2019
Neko Ex Machina 1 DEMO.zip
90 MB
Feb 24, 2019